Japan
The data on this place is not complete yet
Practical informations
Population
127,000,000 hab.
Electric socket type : 110V
A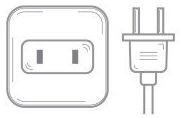 B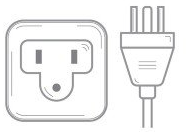 Food specialties
Costs
Tipping
Tipping waiters and bartenders in Japan is considered as not customary
Tourism information
The best period to visit Japan is in March and April. Spring is also the season of the Sakura (cherry blossoms), which makes it the perfect time to get the best iconic scenes of Japan. Summer (June to August) is also quite frequented but the rain season in June and July and the hot and humid climate is not ideal. Fall (September to November) offers better conditions to visit Japan and is the period of the momiji, meaning red leaf as mapple leaves are turning red, creating beautiful scenes. Winter in Japan is cold but you can enjoy skiing or a hot bath in the onsen.
Currency Japanese yen (¥)
Weather history - Japan
2017
Temperature min: -13°C
Temperature max: 38°C
Best time to go
| | | | | | | | | | | | |
| --- | --- | --- | --- | --- | --- | --- | --- | --- | --- | --- | --- |
| January | February | March | April | May | June | July | August | September | October | November | December |
| | | | | | | | | | | | |
| | | | | | | | | | | | |
| | | | | | | | | | | | |
| | | | | | | | | | | | |
Popular activities in Japan
This page was last modified by wozi on 10/05/2020
Editing permissions are currently given on a per-user basis.
You can request to become a publisher using the button below. The permissions will be given after a short review of your account.
Request permissions